Cornish History Seminar "The Cornish in public life"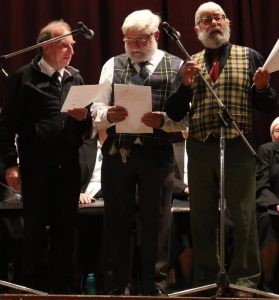 Duration: 8 Hours (approx.)
Location: Kadina, South Australia
Product code: KL CS
Features papers given by presenters from several States showing where Cornish born, or people of Cornish descent, have made significant contributions in public life. For example, in political or judicial life, the media and the creative arts, education and innovative programs, community programs such as Kernewek Lowender, social welfare, or sport.
The full day event includes bound copies
of the papers, refreshments and lunch.
For dietary requirements please email klaccounts@coppercoast.sa.gov.au prior to 10th May.